PICO4 struck a balance between quality user experience and friendly pricing as an All-In-One VR targeted towards the mass market. Its wearing experience, screen display, optical scheme, spatial orientation, and system interaction experience significantly improved compared to past generations. Its fitness, video, entertainment, and content creation have gradually come into play as well. Most noteworthy, PICO4 set its price at a widely acceptable range at below the Chinese smart phone market average (3000RMB).
According to Sandalwood China E-Commerce data, PICO4's cumulative e-commerce sales volume reached 46,000 up till Oct 14 - among which JD, Tmall, Bytedance respectively accounted for 65%, 17%, 17%.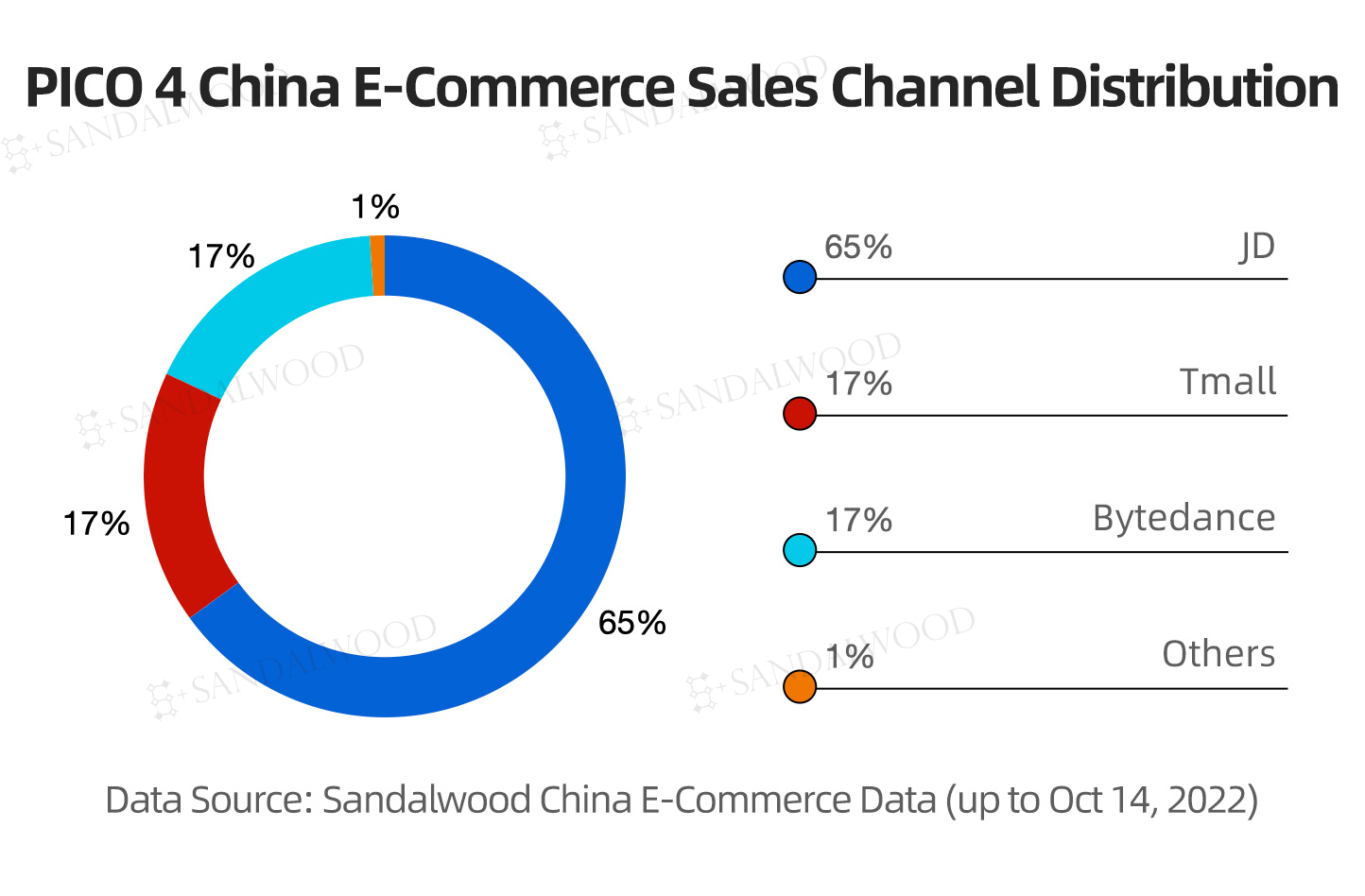 The Bytedance also covers PICO 4's VR live application, product marketing and sales functions in its own channels.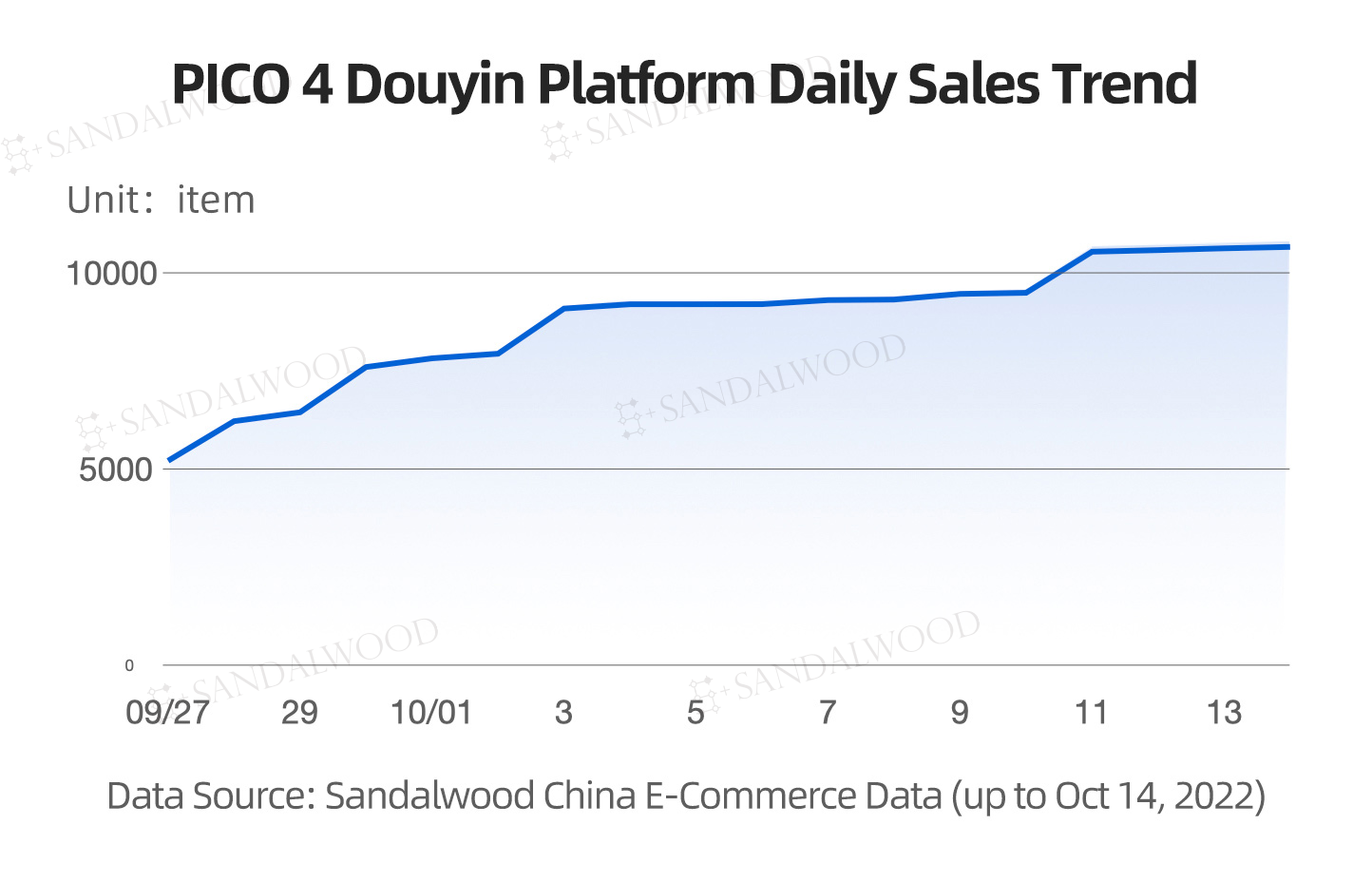 The development of PC, tablets, smartphones, wearables has gradually shifted towards wireless, and from single to multi-scene. The information medium changed from text and images to audio and video which largely prolonged user time spent online. According to data from China Internet Network Information Center, the average time spent online per capita in China has reached 29.5 hours per week. Chinese consumer spending on online social platforms and videos, e-commerce, e-services etc. has entered a rather mature stage.
VR terminals will venture into the 3-dimensional space and elevate the immersive user experience to the next level. Sandalwood China e-commerce data showed the overall All-In-One VR sales volume has reached 930,000 during the first 3 quarters of 2022 – 86% growth compared to the same period in 2021 (500,000 units sold).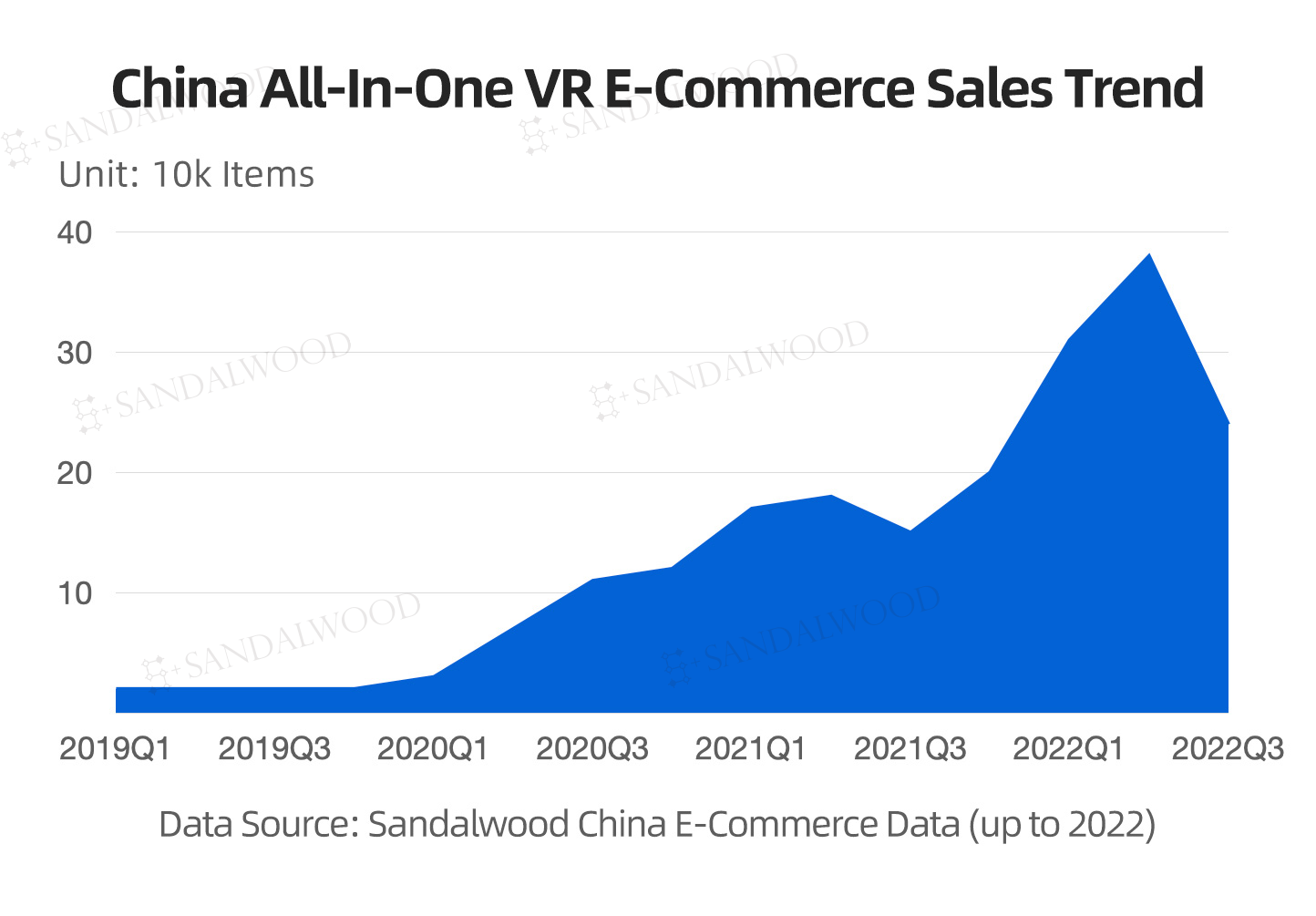 The All-In-One VR market is still at an early stage. The level of comfort, immersion, interaction, efficiency, quality of content will directly impact its growth pace. VR products demand high quality in hardware, software, content, and require manufacturers to think deep and ahead on industrial design, user experience and innovation – the success of VR market development will largely depend on a collaborative industry effort.
Sandalwood will continue to monitor PICO4 sales and VR market development. Contact us at service@sandalwoodadvisors.com for relevant data and insights.