The quiet yet promising launch of Temu marks yet another Chinese tech giant's attempt to succeed in the American e-commerce market. The online marketplace is a subsidiary of Pinduoduo which successfully rose through fierce competition in the China e-commerce space. Just one month after it went live, Temu has ranked among the most downloaded shopping apps in the US.
Will the fast growing platform maintain its momentum and pose a challenge to its main competitor Shein and other US e-commerce leaders like Amazon?
Sandalwood web-scraping data shows Temu weekly GMV at around 6 million USD during Oct 19-25. Compared to Shein's average weekly GMV of around 700 million USD in 1H22 putting Temu at less than 1% of its GMV scale, the company has a long way to go to beat off competition.
Meanwhile, sales volume on Temu reached 2 million for the same period. The number of merchants and SPUs on Temu are at ~3700 and ~100K respectively during the 3rd week of October.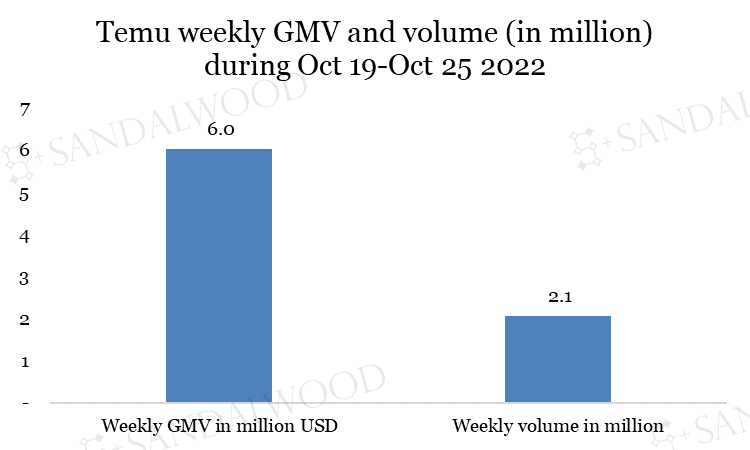 Temu lists items across various categories including handbag, apparel, footwear, appliances, beauty, pet supplies, jewelry etc. Sandalwood data indicates its category value mix is relatively spread-out with Kid, Baby, Maternity, Home & Kitchen, and Shoes contributing the most.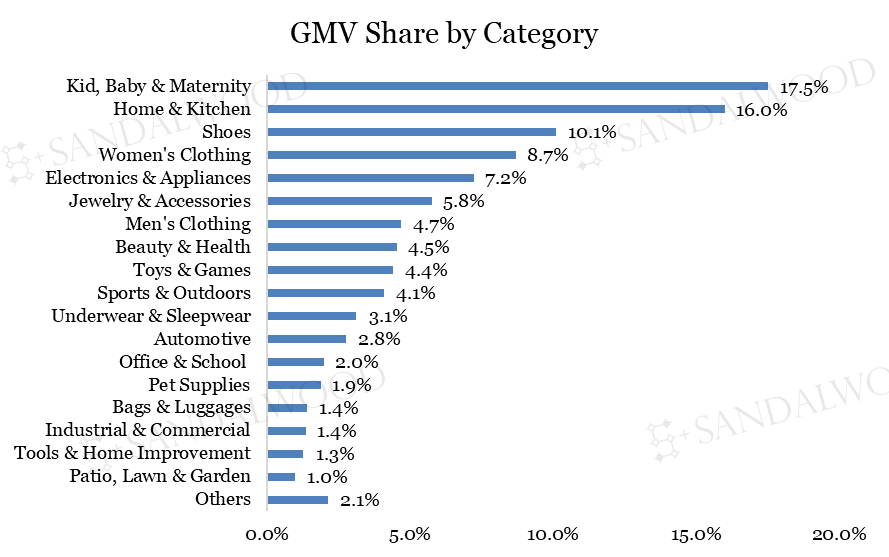 Pricing is at the core of Pinduoduo's success in cracking the Chinese market with over 730 million monthly active users nowadays (source: MIT Technology Review), and it seems like Temu hopes to win the US market with a similar low price strategy. Sandalwood data points to a total platform ASP at 2.9 USD. Men's clothing has the highest ASP at 12.1 USD while most categories set an average price between 1-3 USD.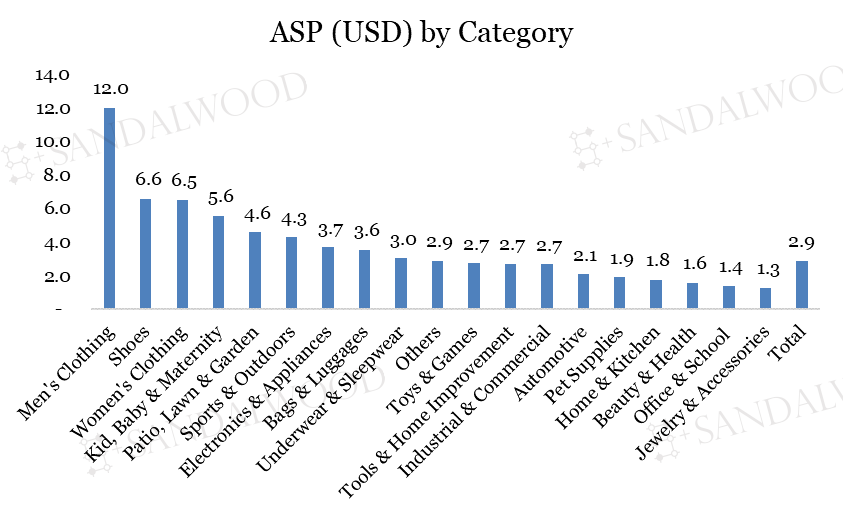 On top of the shopper-friendly pricing, Temu offers significant discounts to attract customers and welcome the holiday season. The average discount ratio is around 60% across the platform and early access for Black Friday promotion has already begun. Jewelry & Accessories has the highest discount rate at above 70%.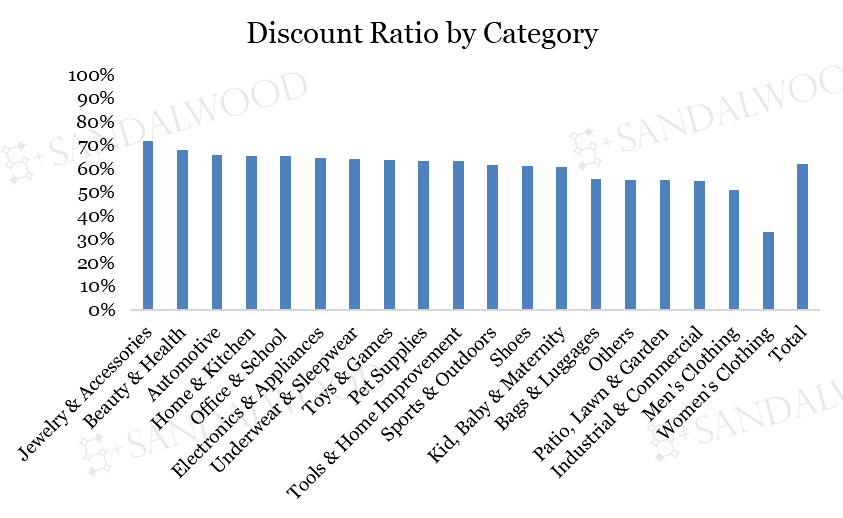 Can Temu capture the mass market like Shein did? Does the platform offer enough differentiation to go head-to-head with the other e-commerce giants? Will there be organic brand recognition? Whether Temu can fulfill its ambition in successfully breaking through the US market remains to be seen.
Sandalwood tracks Temu GMV with sales value, volume, and product category breakdown on a weekly basis. For latest data and insight, contact us at service@sandalwoodadvisors.com.