Sandalwood China Auto Insurance data indicates below-seasonal level car deliveries of Tesla in December at 37,723 as of Dec 25. Hangover effects from strong November delivery and weak consumer demand despite additional subsidies are likely the main culprits.

Model Y continues to take the lead. 27,480 and 10, 243 units of Model Y and Model 3 were delivered respectively MTD.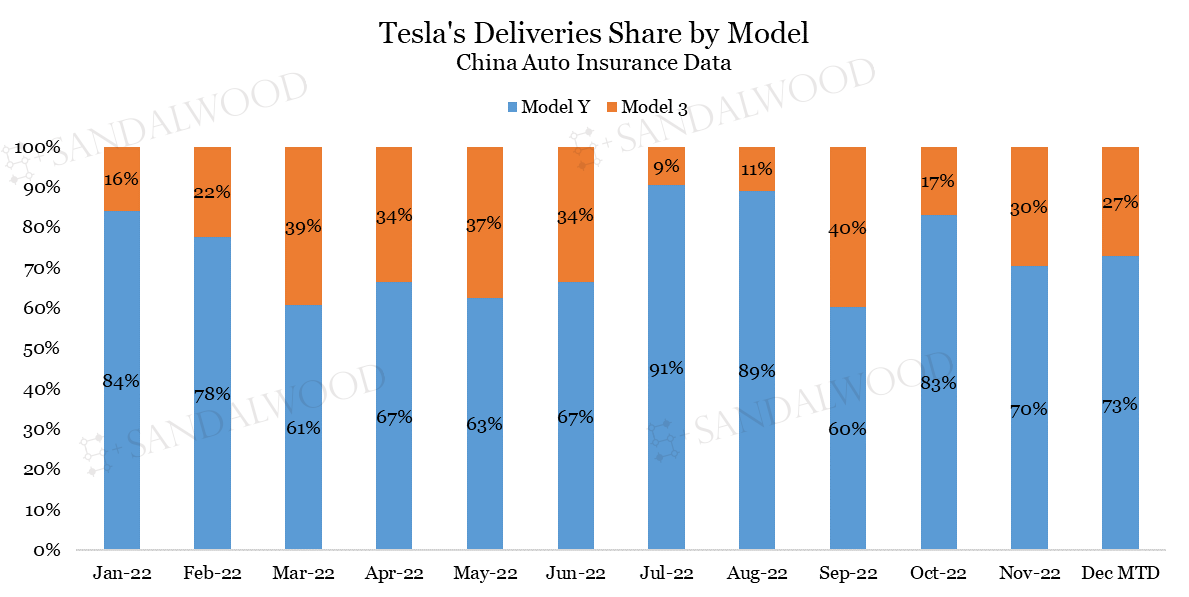 Meanwhile, Sandalwood China Payment data shows a shrinking number of deposits in December compared to prior month. Down payment also dropped 27% m/m during Dec 1-25.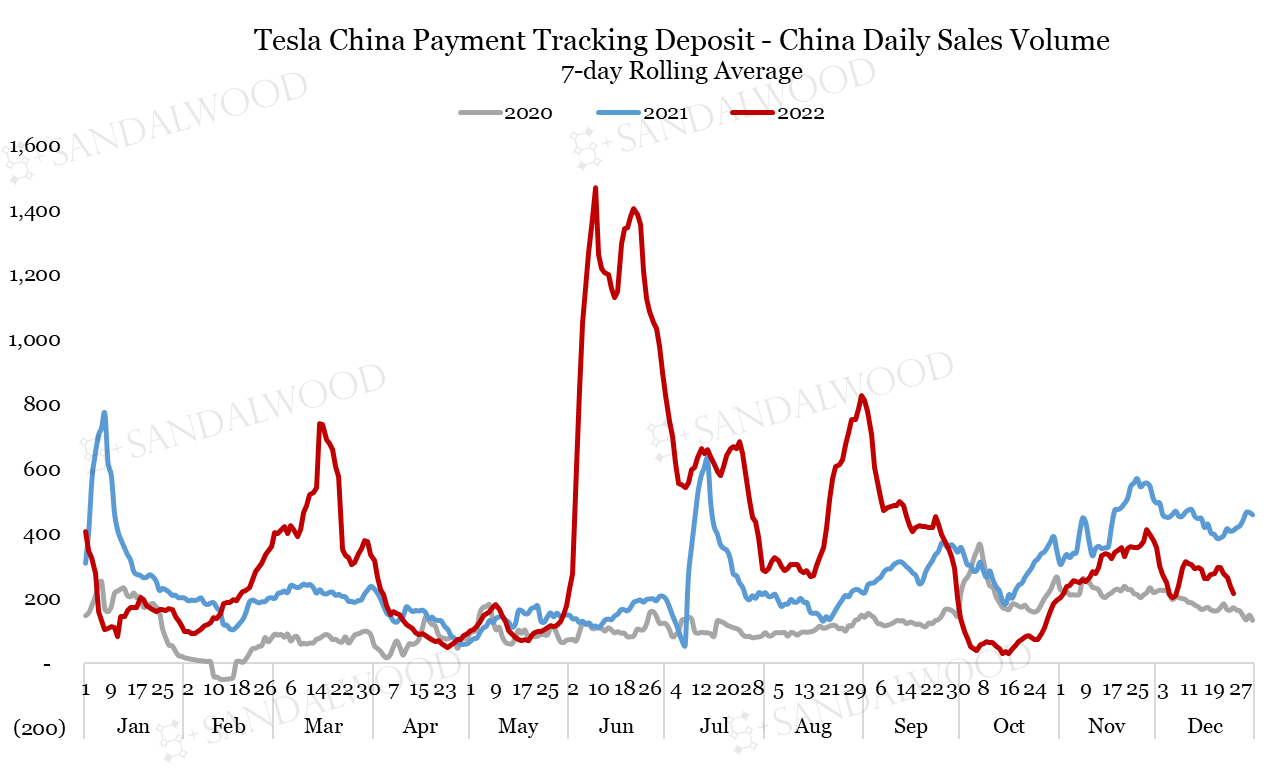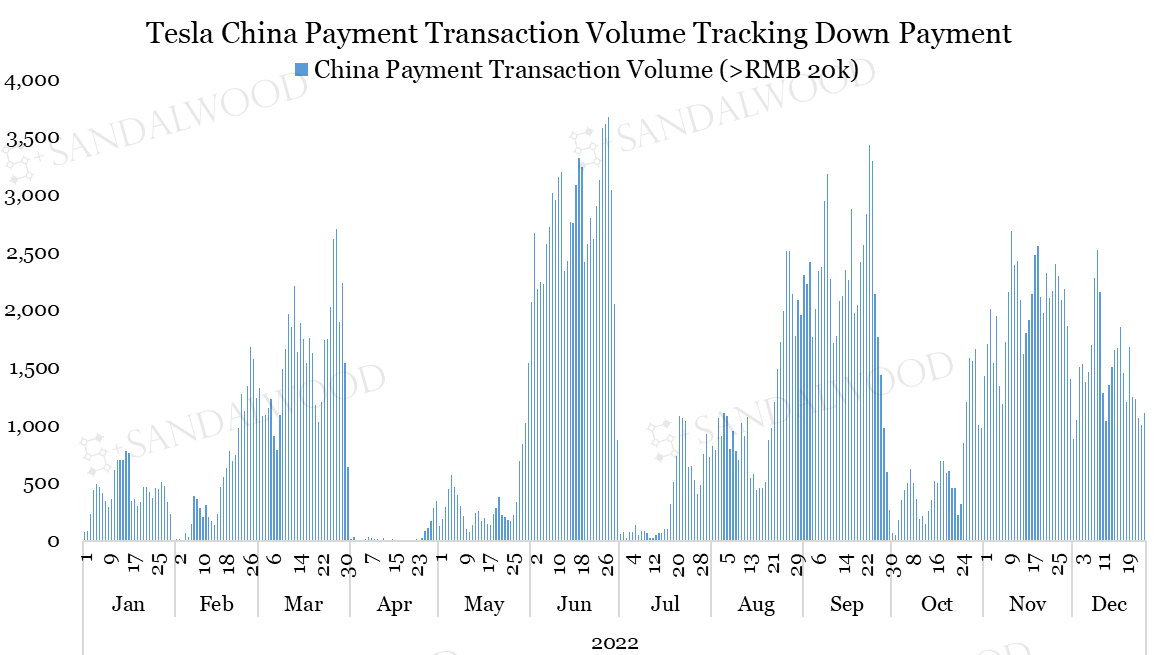 Tesla Giga Shanghai announced production suspension from Dec 24 to Jan 1 and from Jan 20 to Jan 31, 2023 possibly due to order shortage.
Sandalwood data tracks Tesla car deliveries with granular breakdown (model, energy, fuel, ownership type etc.), number of deposits and down payment on a weekly basis. Data also tracks order backlog. For latest data and trend, contact us at service@sandalwoodadvisors.com.