The One Plus Ace series continously breaks sales record
One Plus Ace 2 officially launched on February 13th. According to Sandalwood's China E-Commerce data, Ace 2 e-commerce sales grew 332% YoY compared to the previous generation as of Feb 21, elevating ACE series sales to a new high. One Plus' e-commerce market share in turn grew to 6.4%.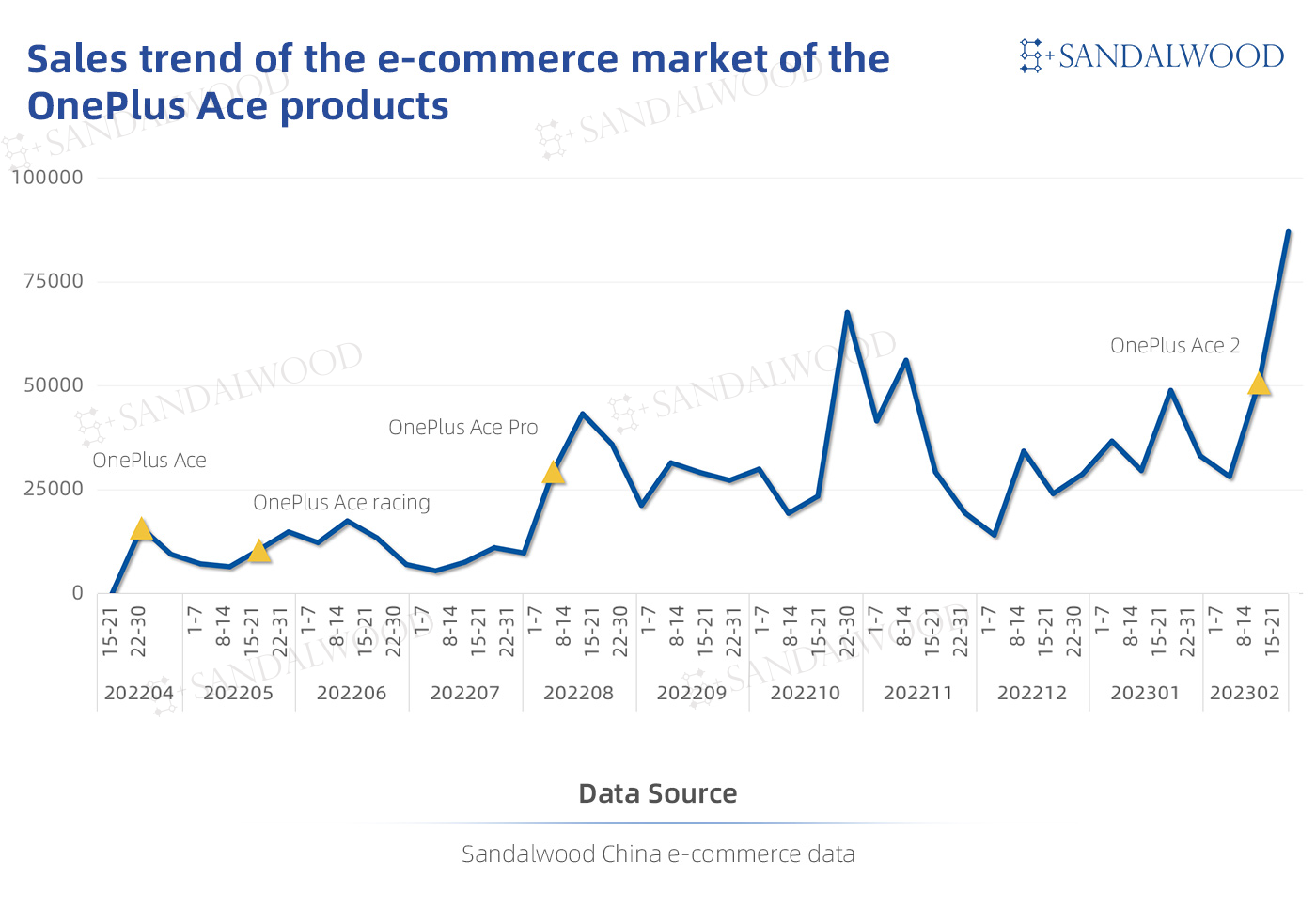 One Plus immediately grasped market attention at the beginning of 2023 with the on-point launch of ACE2. Competition between key growth-driving products of mid-tier mobile phone brands has become ever-fierce.
Recaping on the performance of mid-tier product lines on e-commerce platforms over the past two years, competition between One Plus Ace, Redmi K series, Realme GT Neo, and IQOO Neo has been constantly intensifying. The Redmi K series is Xiaomi's key driver; One Plus ACE is instrumental in One Plus' success; GT Neo is Realme's main series, and Neo is IQOO's mid-range power - neck-to-neck competition is inevitable.
With series expansion comes product scale maximization. The competition amongst mid-tier product lines is forming around key profit-driving products, and has also gradually shifted from tech-oriented to experience-oriented.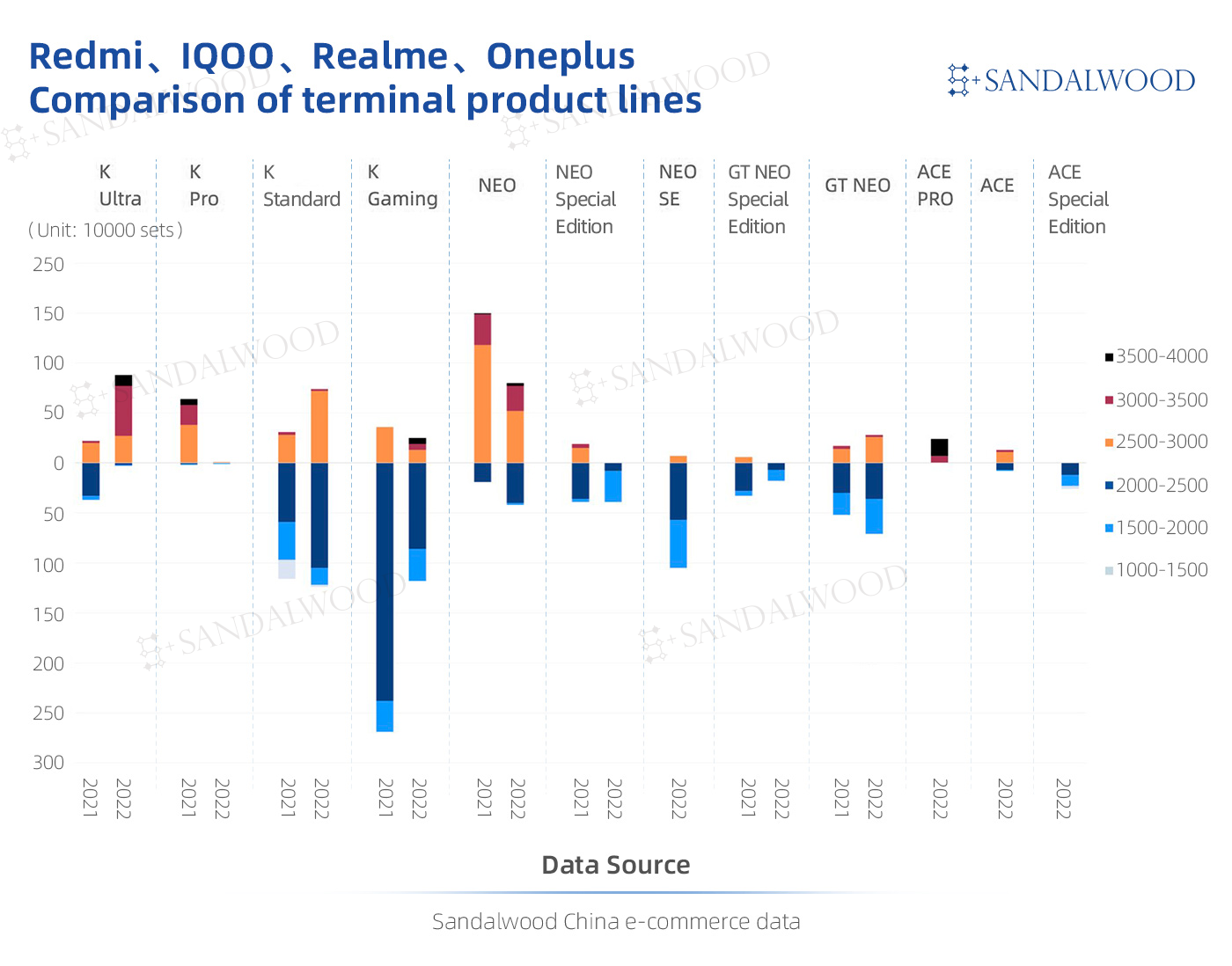 E-commerce market is no longer merely a place where customers seek the best price, but has become the main battlefield for companies omnichannel sales strategy.
The e-commerce market is gradually becoming the main sales channel. In 2022, the online retail sales of physical goods reached 11.96 trillion yuan which accounts for 36.3% of the total retail sales of consumer goods (excluding catering, petroleum and petroleum products, and automobile sales by designated enterprises).
The e-commerce market is a keyl market for smartphones under the downward trend of the overall market. E-commerce share in the Chinese smartphone market continues to increase, reaching 36% in 2022, and is expected to hit 38% in 2023.
The average price of the overall e-commerce market reached 3,472 yuan in 2022, which is no longer lower than the offline market. In 2022, despite market downturn, e-commerce sales attained year-on-year growth.
From a competition standpoint, e-commerce still has large growth potential. In 2022, Apple sales accounted for 26% of the total e-commerce sales (with revenue accounted for 52%). Android also has a lot of room to grow.
For latest data and insight, contact us at: service@sandalwoodadvisors.com.