Signs of recovery are starting to emerge for China Tourism, Sandalwood Tourism Tracker and Retention data shows. Ctrip and Tongcheng Elong's transaction level surge points to a rising overall Chinese consumer travel demand.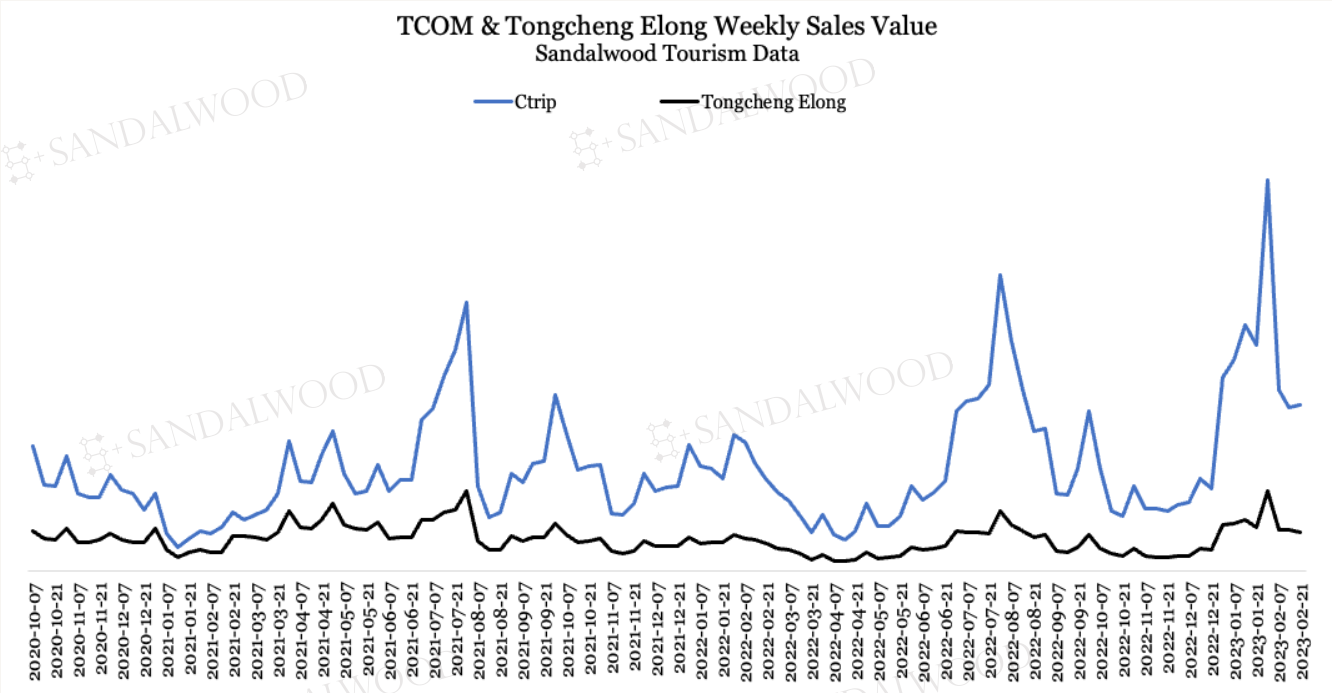 Domestic travel remains above-seasonal post-CNY. Tourism to Hainan Island recovered and surpassed same period last year. In addition, though still far from 2019 level, CITS Sunrise Duty Free offline sales point to strong signs of rebound, up +331% y/y in 1Q22 QTD (Data up to Feb 26th).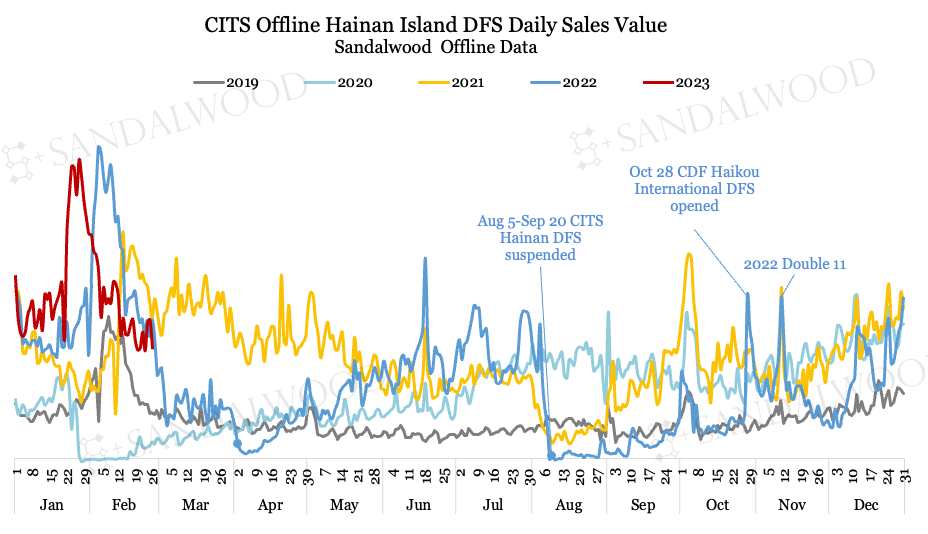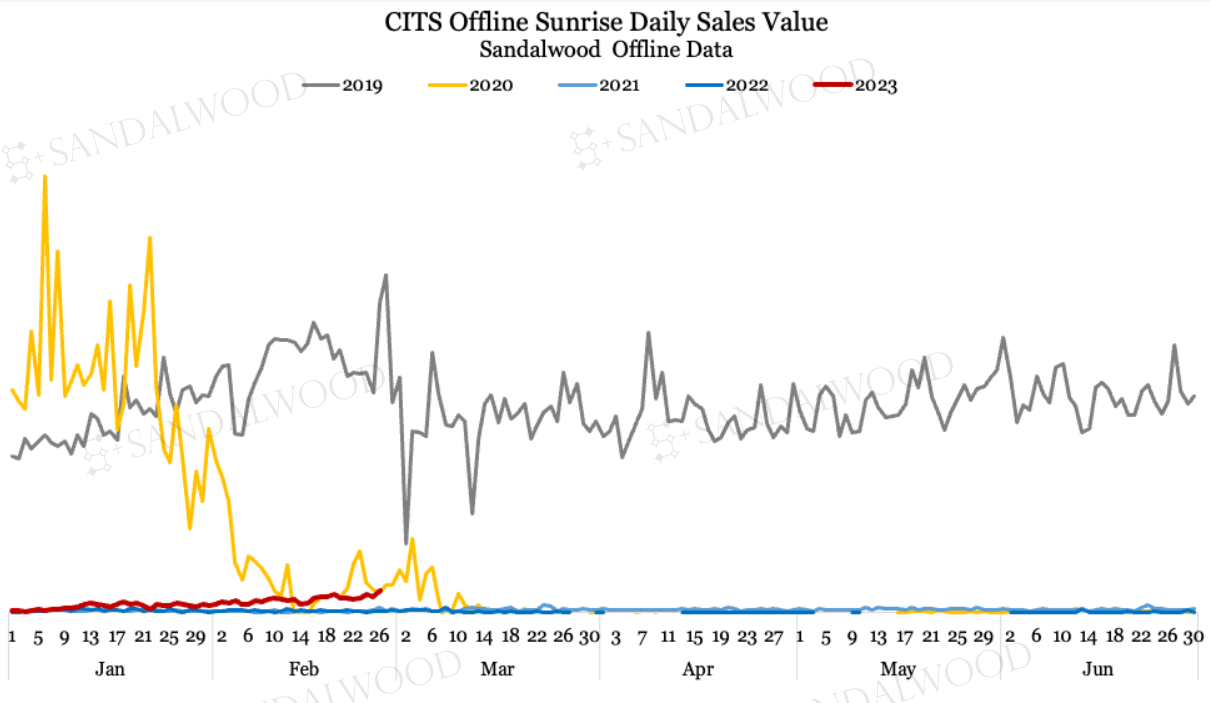 Cross-border travel, on the other hand, is recovering relatively slowly but surely. Appetite to travel abroad is bouncing back, though still has much room to catch up to 2019 level. Zoom in on Hong Kong, Thailand, and Macau — Sandalwood Real-Time Tourism Tracker shows the amount of retail transactions by Mainland Chinese consumers in Hong Kong rebounded to +49% y/y in Jan-23 from -5% y/y in Dec-22, -81% vs. Jan-19. Thailand is also looking positive, with the amount of retail transactions bouncing to +437% y/y in Jan-23 from +244% y/y in Dec-22. Meanwhile, Macau saw the figure rose to +55% y/y in Jan-23, -57% vs. Jan-19. The later-released government reporting points to the same directional trends.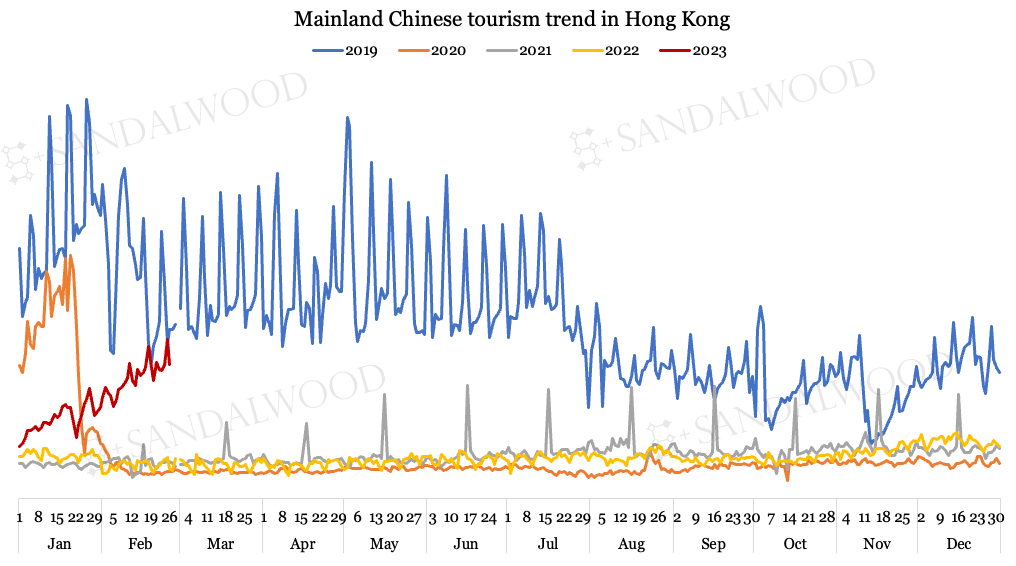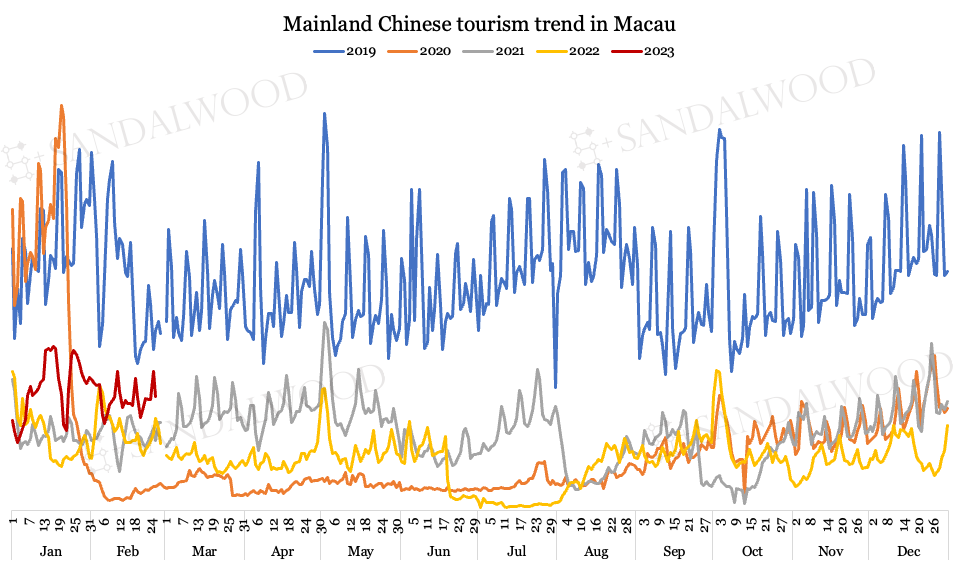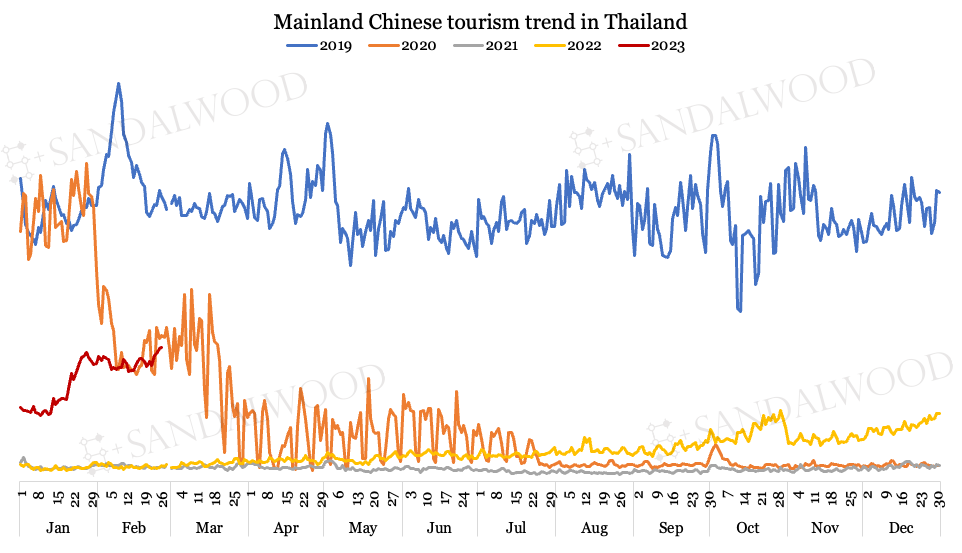 Recovery for China Tourism is surely underway, though whether it will be a long road to fully shake off the lingering effects of the three-year slump remains to be seen.
Sandalwood can help you monitor Chinese tourist flow and spending by country, DFS sales, and hotel transactions on a real-time basis. For live updates, please reach us at service@sandalwoodadvisors.com.