As competition in the China e-commerce space ramps up, JD makes the headlines by officially launching its own 10 Billion Subsidy Channel in March. The low price strategy of Pinduoduo, one of the rivalries JD faces, seems to work well in taking share of the consumer electronics and home appliances sector online from JD. Now the question becomes: will the 10 Billion Subsidy Channel be able to reverse the effect and help JD get back on its growth trajectory?
Sandalwood China E-Commerce data points to positive effect of the launch - JD's GMV growth y/y with the channel shows 5% increase compared to that excluding the channel.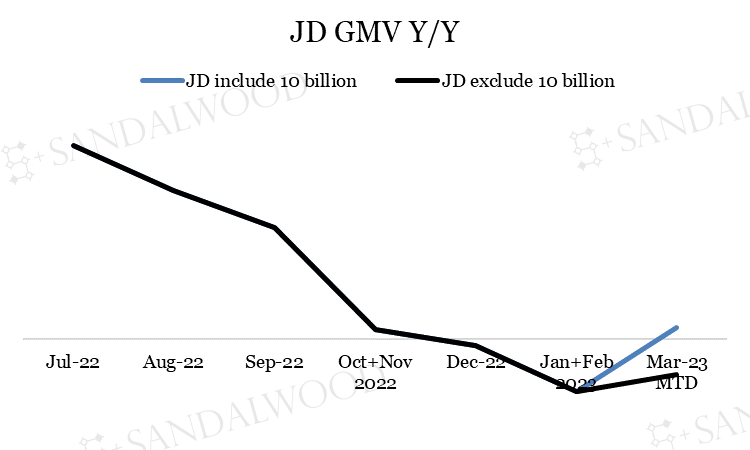 Its 10 Billion Subsidy Channel's average weekly GMV of JD is ~60% of that of Pinduoduo as of March 23. The channel takes around 5% of JD's total GMV, within a similar range of when Pinduoduo first launched its 10 Billion Subsidy Channel.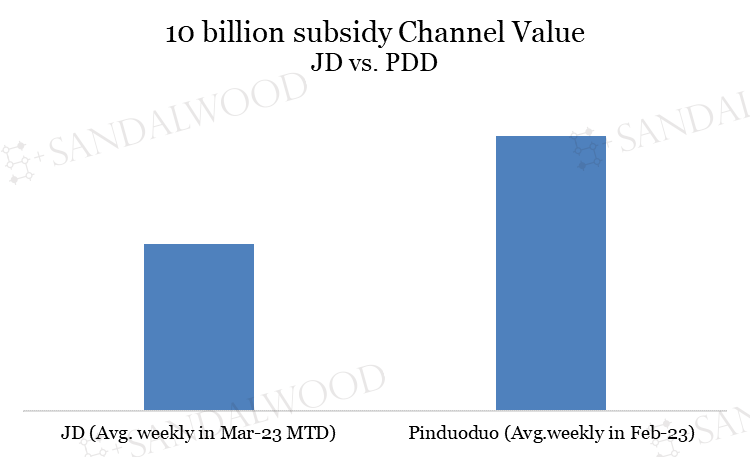 80% of JD's 10 Billion Subsidy Channel is on consumer electronics and home appliances, the 2 leading categories on the platform.
Pinduoduo, on the other hand, has a more diversified category mix - consumer electronics and home appliances comprise ~50-60%, followed by food & beverage, apparel, and cosmetics. Whether JD will expand subsidy in other categories to compete with Pinduoduo remains to be seen.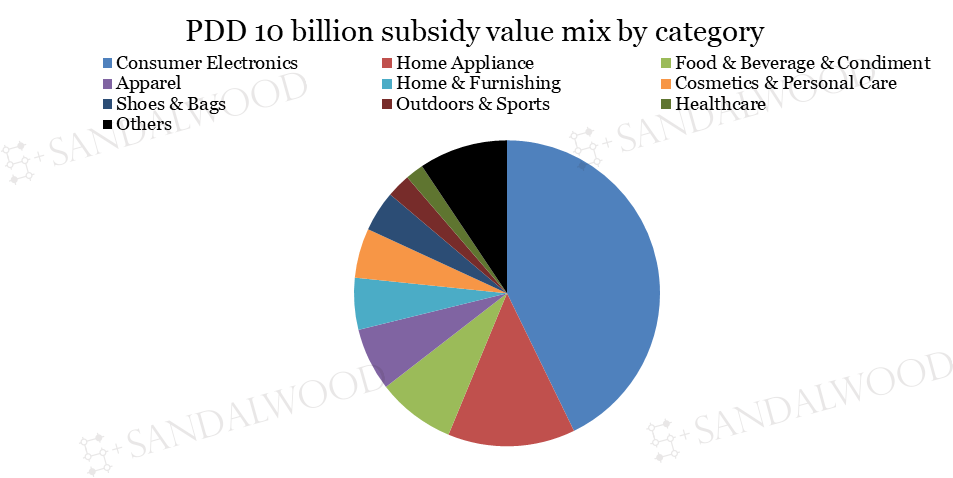 Zoom in on ASP trend - JD and Pinduoduo have similar post-subsidy ASP in most categories like cellphone, flat-panel TV, washing machine etc. Exceptions being air conditioners where JD takes a much lower position and vacuum cleaning robots where JD's post-subsidy ASP is higher.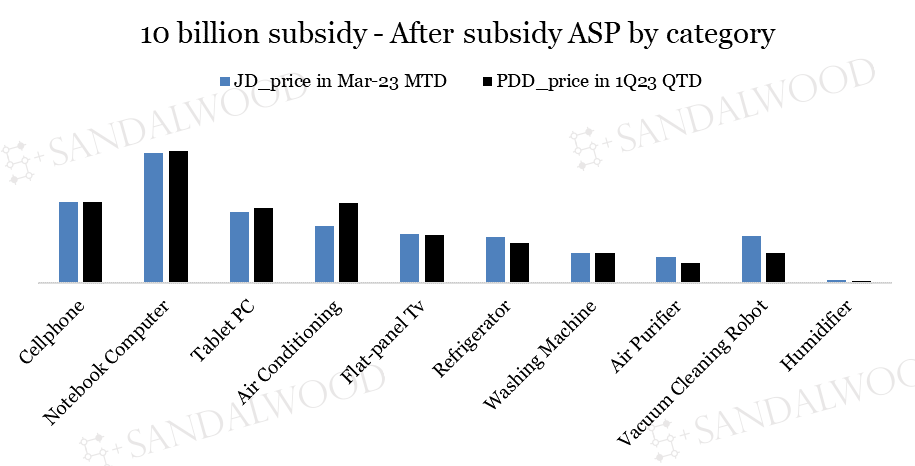 Whether the 10 Billion Subsidy Channel will successfully help JD regain its momentum remains to be seen. Sandalwood can help you monitor the channel GMV with product category breakdown, subsidy ratio, post-subsidy ASP trend, share of JD's total GMV, and the overall Chinese e-commerce landscape on a weekly basis. For more recent and granular insights, please contact us at service@sandalwoodadvisors.com.