Cosmetics 6.18 pre-sale peaked above 2022/2021 level in late May. Sandalwood data suggests positive low-teens y/y growth in May + Jun MTD across top Chinese e-commerce channels , despite growing shifts to offline sales channels as offline activities at department stores, malls, DFS stores normalize in 2023 post-pandemic.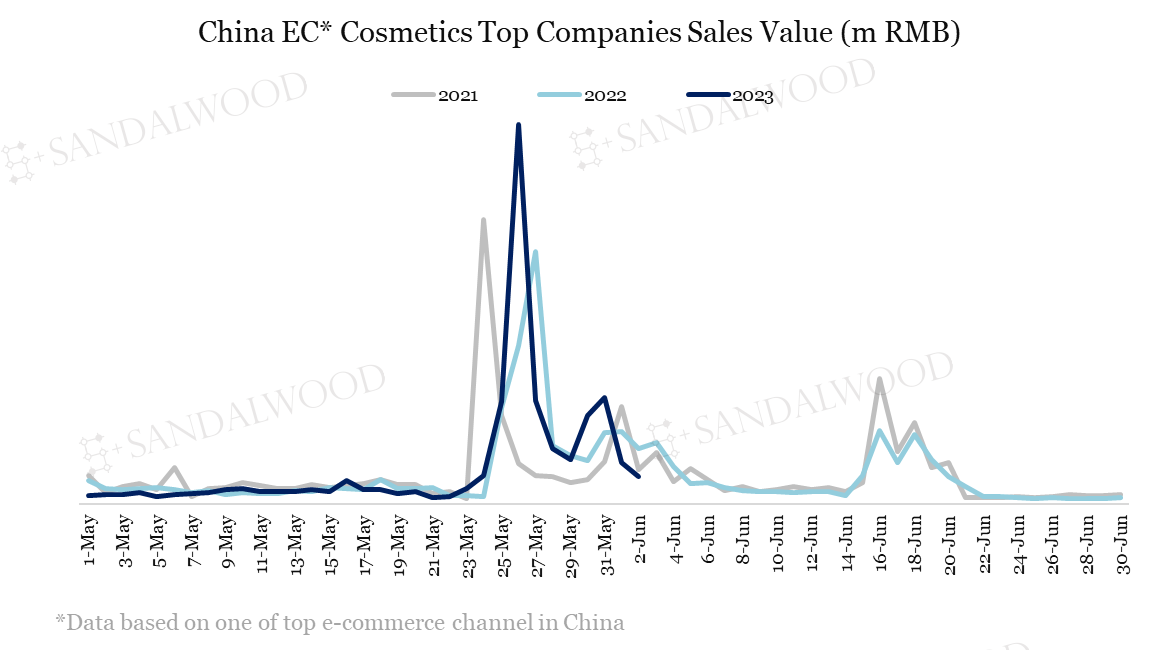 Make-up recovery continues as China reopens in 2023, outperforming skincare.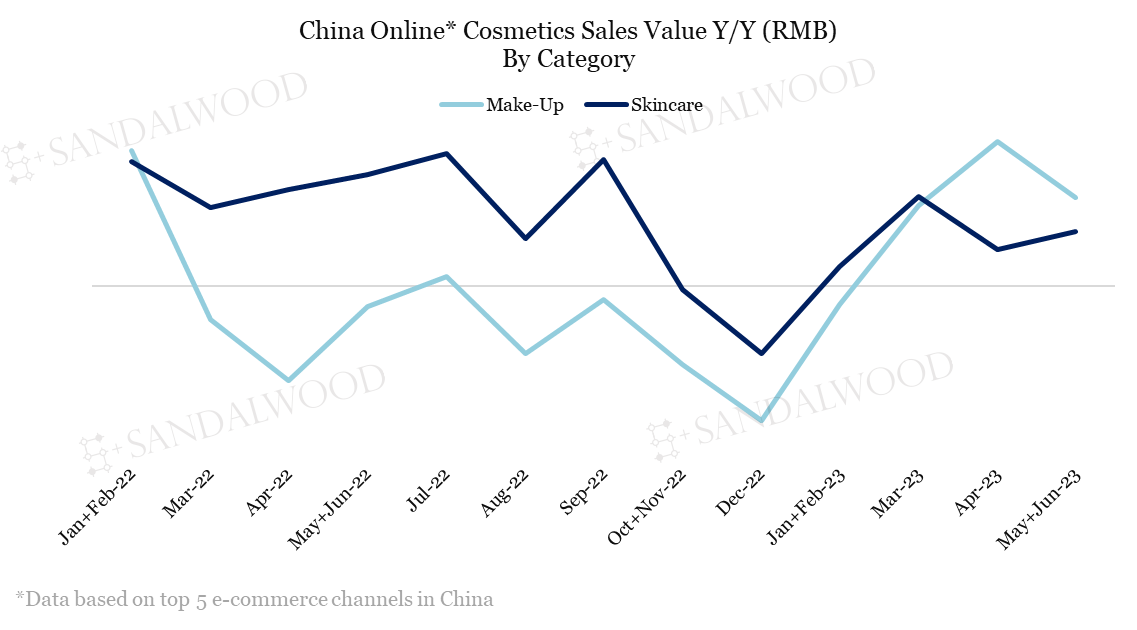 Proya outperforms the most, gaining major market share from EL, Lancome and Olay. L'oreal maintained its spot on top, thanks to their eyecare/black bottle serum. EL lost share in online e-commerce channel due to shift to travel retailers (e.g Sunrise). Luxury brands La Mer/ HR/ CPB gained shares steadily, with CPB leading as China expansion being the core of corporate strategy.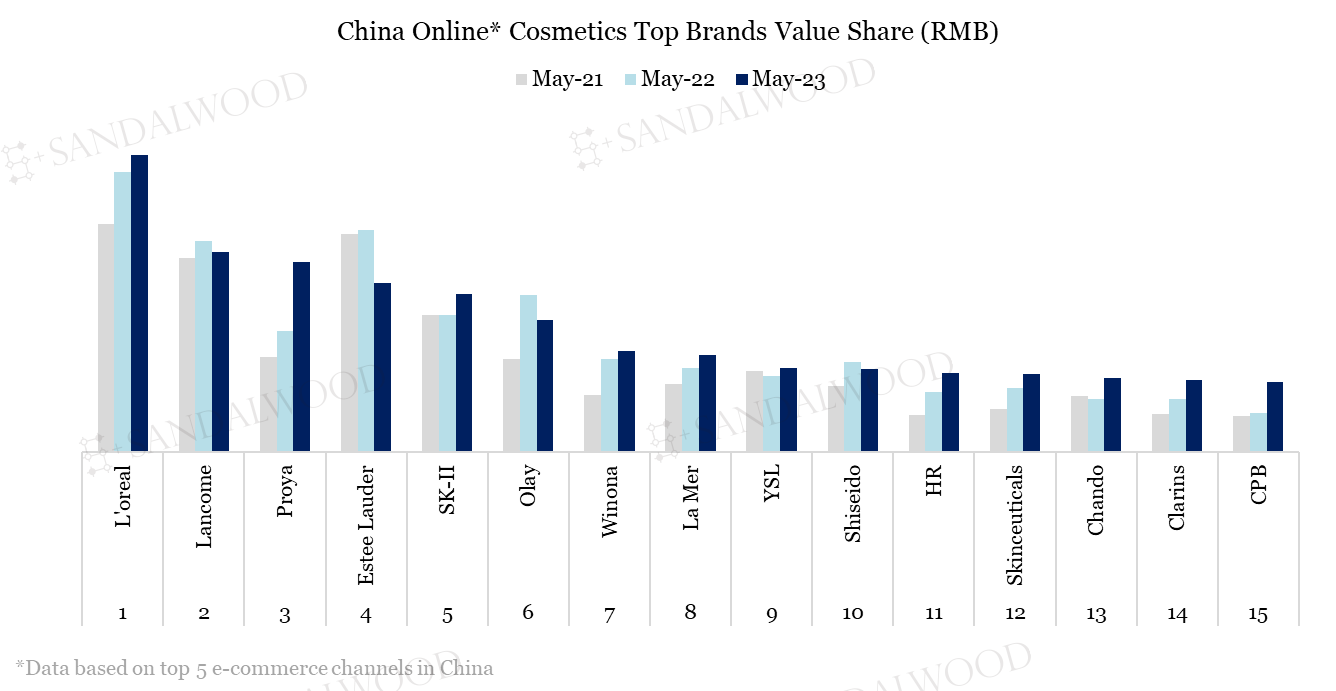 Sandalwood provides daily China E-Commerce sales data during the ongoing 6.18 promotion with brand and product category break down. Contact us at service@sandalwoodadvisors.com for live updates.