Sandalwood data show that Lululemon 2Q23 MTD China online data growth of +60% y/y, while the offline data growth of +173% y/y, both online and offline leads the sportswear sector.
As of Jun 21, Sandalwood China online data showed that Lululemon's online sales growth accelerated to +60% y/y in 2Q23 QTD, the y/y growth lead the main players in the sector, in addition, online sales value reached a record high, and online market share further accelerated, mainly driven by (1) successful brand positioning, (2) the continuous popularity of its functional sportswear - Align series yoga pants, and (3)successful Tmall Super Brand Day promotion in Apr and 618 promotion from May to Jun.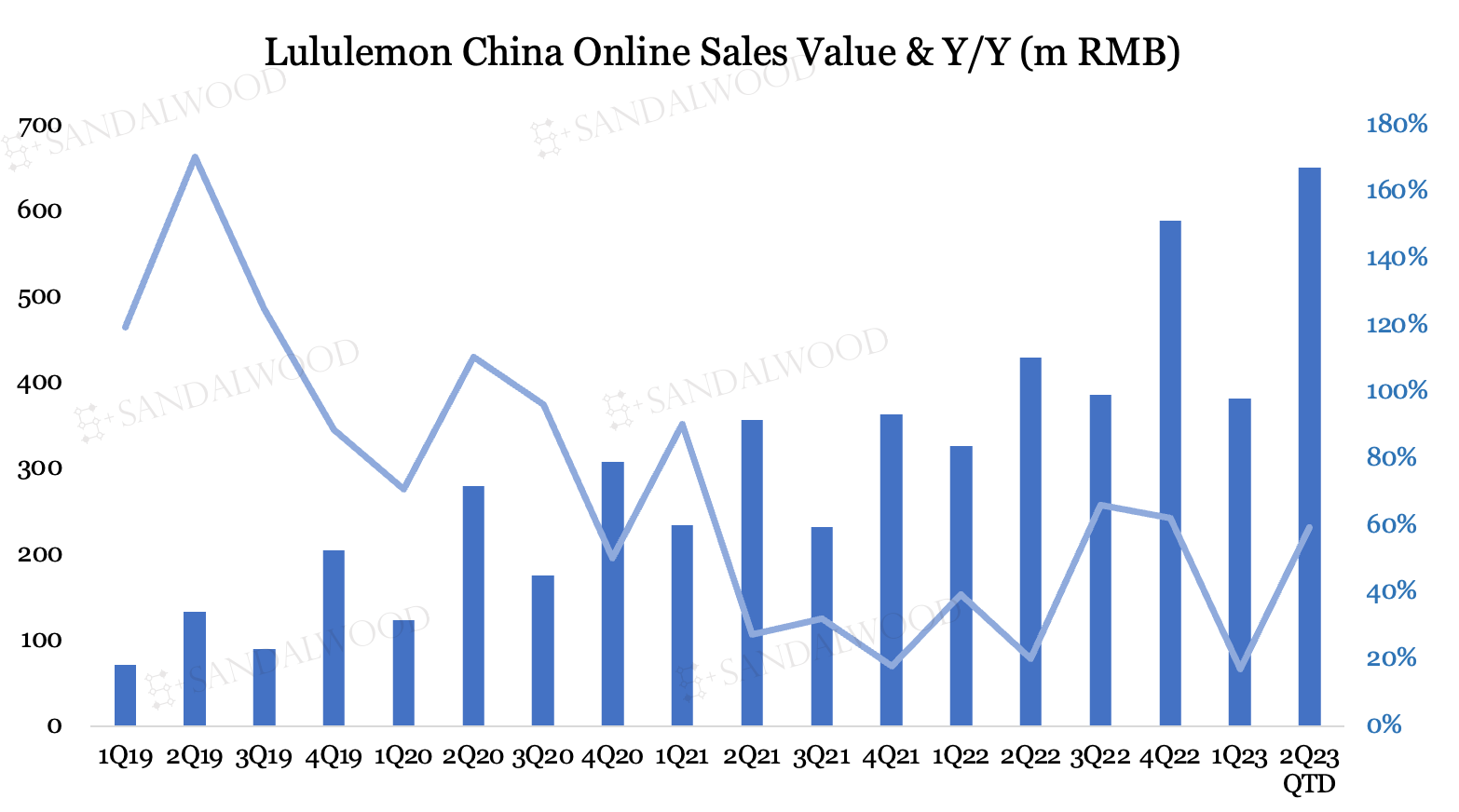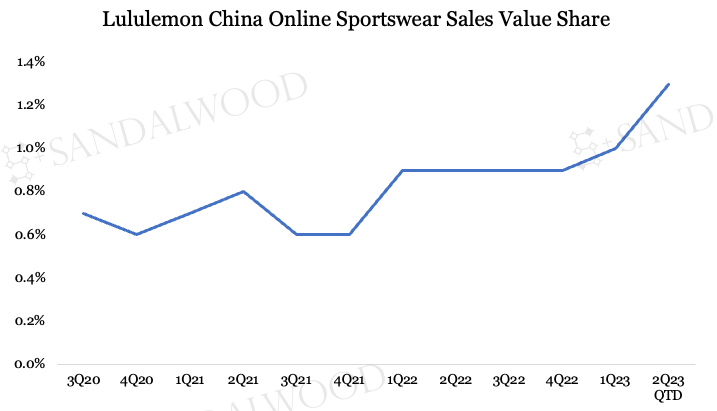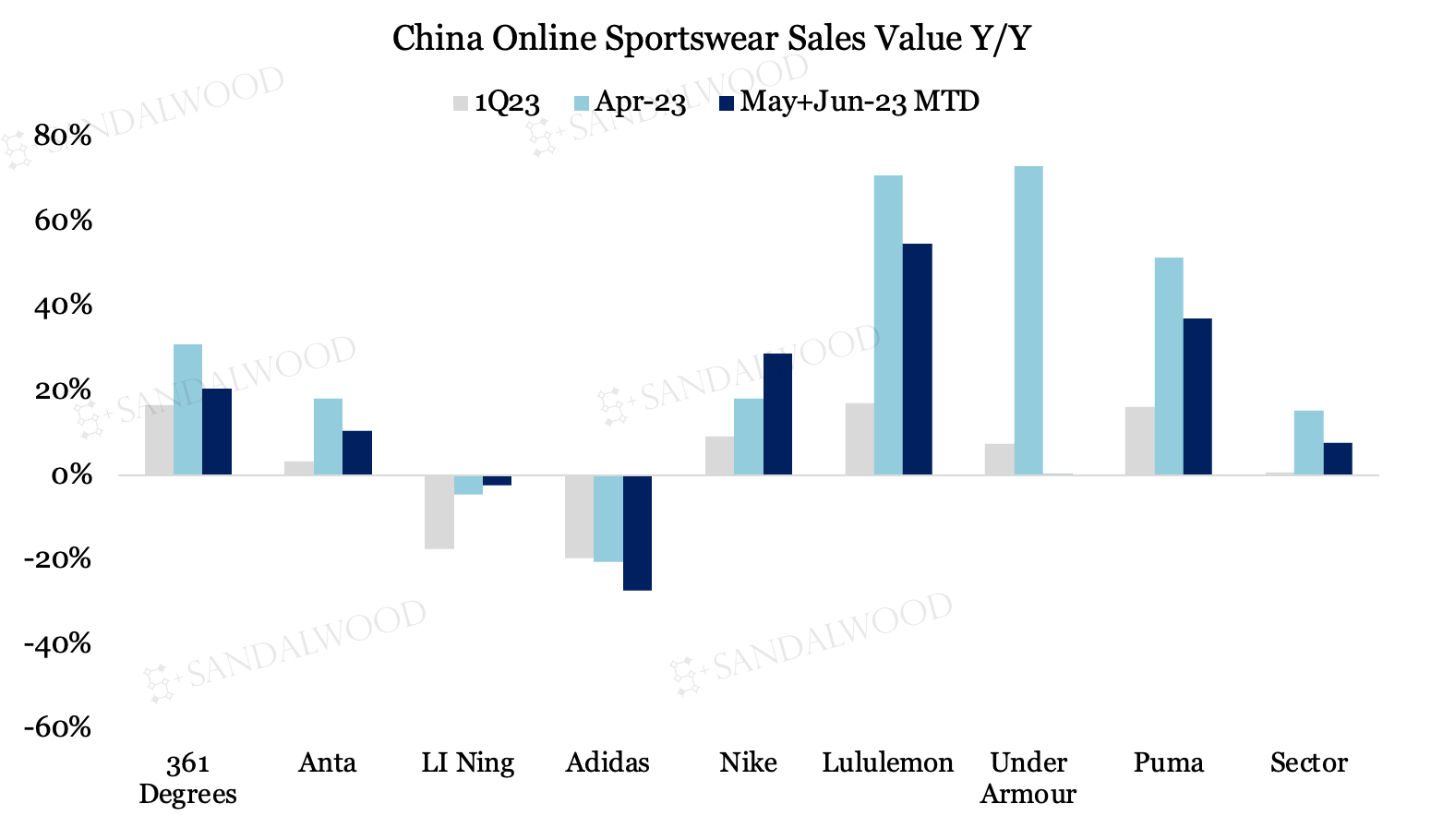 Please note that China Online data is based on Tmall, JD, Douyin, and Kuaishou data up to Jun 21 2023.
Our China Payment data showed Lululemon performed the best in the offline channel on both a y/y and a y/2y basis thanks to 1) continued store opening and 2) high demand for outdoor/travel activities.
Sandalwood offline data showed that Lululemon from Aug 2022 so far, the growth of store opening is stable at about +35% y/y, of which the Tier2 cities are the key layout direction of the company, with +60% y/y.