As we all know, live-streaming e-commerce has become an integral part of China online sales. According to Sandalwood data, the sales value share of Douyin E-commerce, which excels in live-streaming e-commerce, has been consistently growing rapidly over the past three years. In 2Q23, Douyin E-commerce increased its sales value share to 17%, further narrowing the gap with leading e-commerce platforms.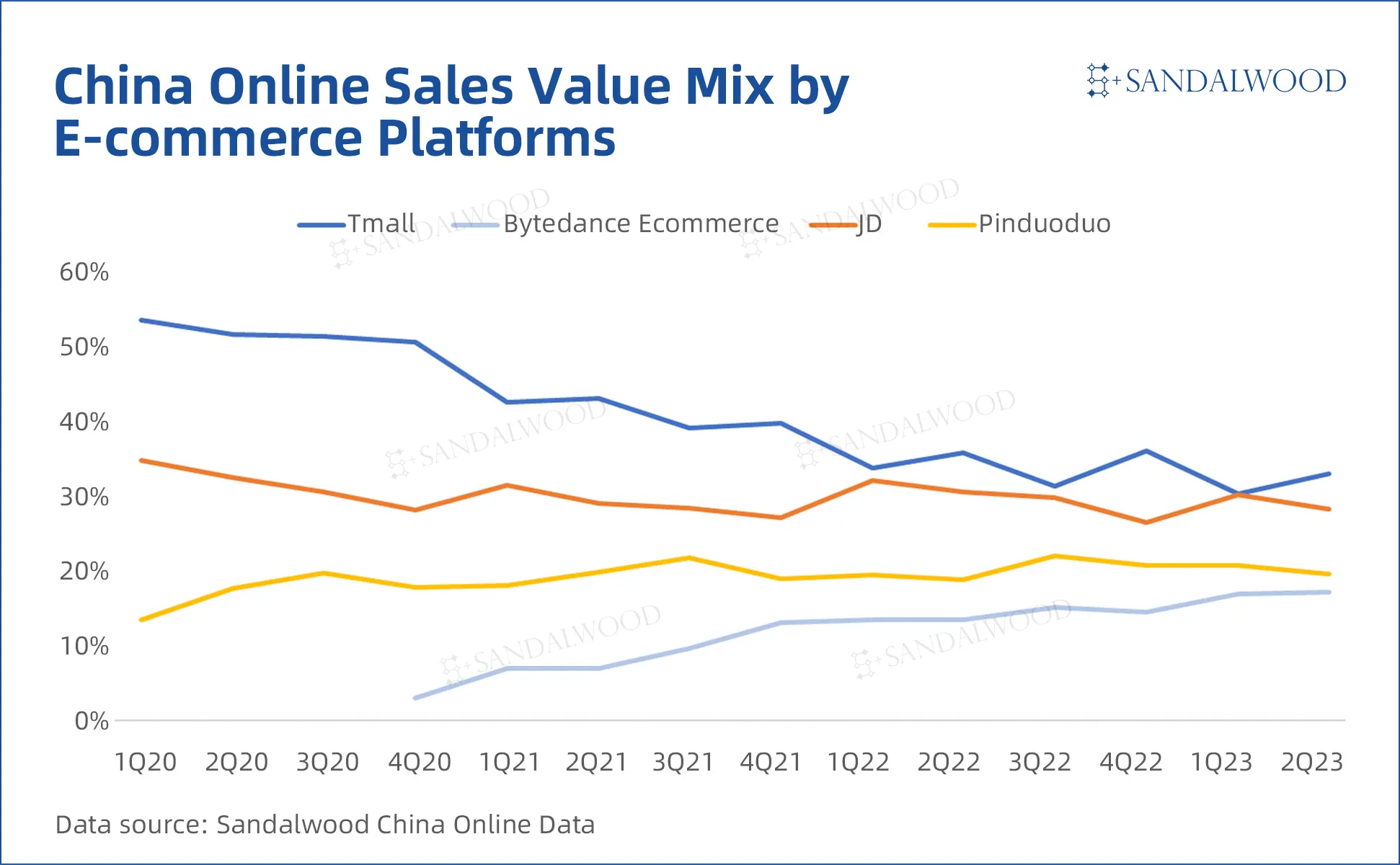 Compared to traditional e-commerce, when talking about the "people, goods, place" retail elements, live-streaming e-commerce places a stronger emphasis on the "people", which means it highlights the role of the livestream host during the sales process. During a live stream, the interaction between the host and the audience, the host's introduction and description of products, and the support and endorsement between the host and the brand can have a significant impact on the sales outcome. This is especially true for top-tier hosts like Li Jiaqi.
The collaboration between Li Jiaqi and Huaxizi began in March 2019. At that time, Huaxizi was a relatively unknown small brand. However, since Li Jiaqi first introduced Huaxizi products in his Tmall livestream, the brand quickly gained popularity, experienced rapid growth in sales, continuously improved its products, and expanded its channels in multiple platforms. Huaxizi successfully captured the minds of consumers with its brand image of "Oriental beauty makeup." Sandalwood data indicates that Huaxizi's online sales share in the makeup sector increased from less than 1% in 1Q19 to a peak of around 6% in 3Q21, then stabilized at around 3% due to intense competition and the rise of numerous emerging brands. With low industry concentration and fierce brand competition in the makeup sector, Huaxizi's remarkable rise as a domestic brand is truly exceptional, and it owes much of its success to the support from Li Jiaqi.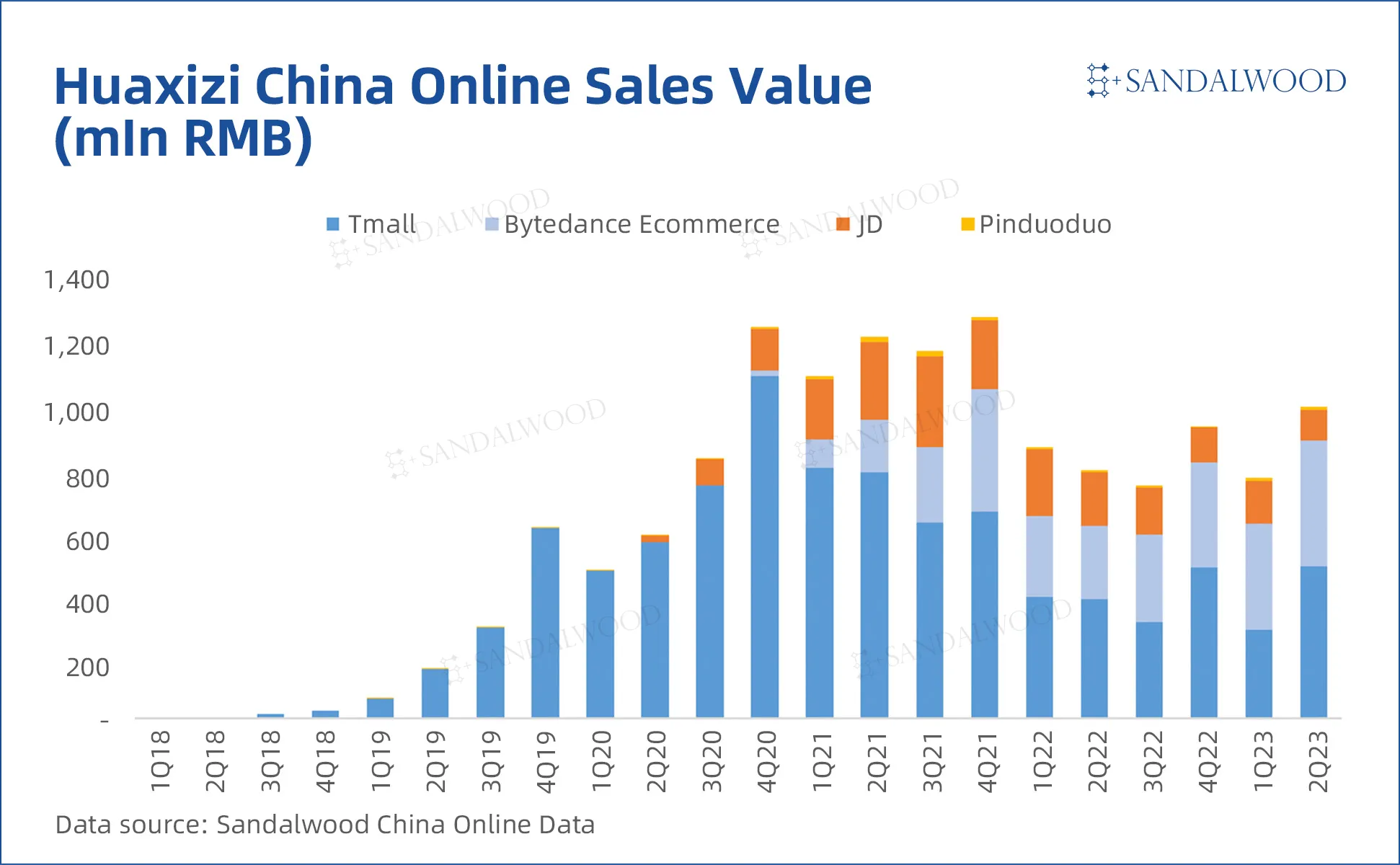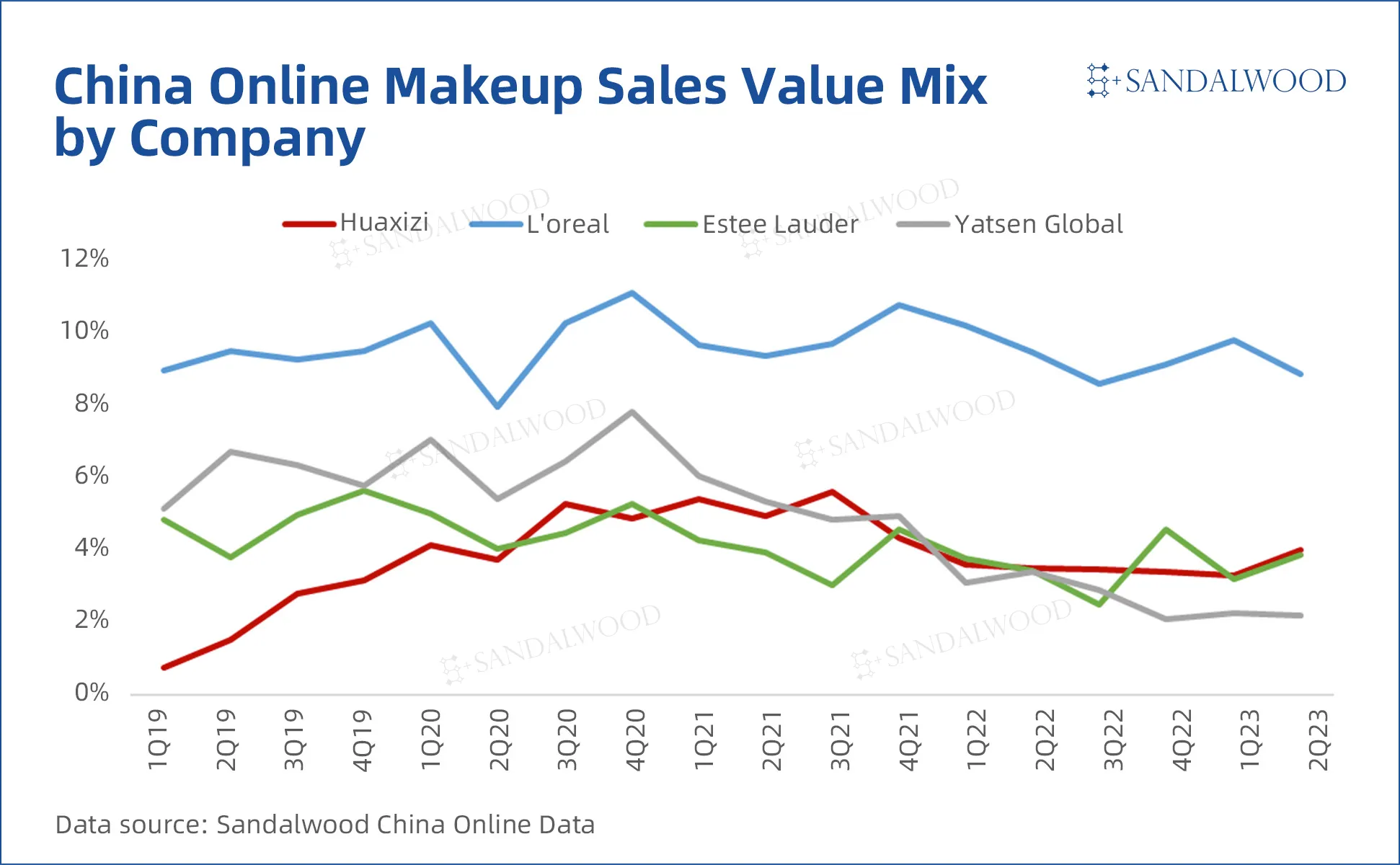 However, as they say, "what brings success can also bring failure," and this rings true for Li Jiaqi as well. On Sep 10 evening, Li Jiaqi voiced his grievances about Huaxizi's eyebrow pencil in his livestream, inadvertently thrusting Huaxizi into the center of internet public opinion. People not only criticized Li Jiaqi for his inappropriate remarks, but also calculated the price of Huaxizi's eyebrow pencil and compared it with international brands. This led to a significant decline in the brand's online sales. Sandalwood data shows, during the week of Sep 8-14 when the incident occurred, Huaxizi's sales on the three major e-commerce platforms dropped by 15% compared to the previous week. The sales on Douyin E-commerce, which accounted for the highest proportion, plummeted by nearly 50%. Huaxizi undoubtedly suffered a severe setback.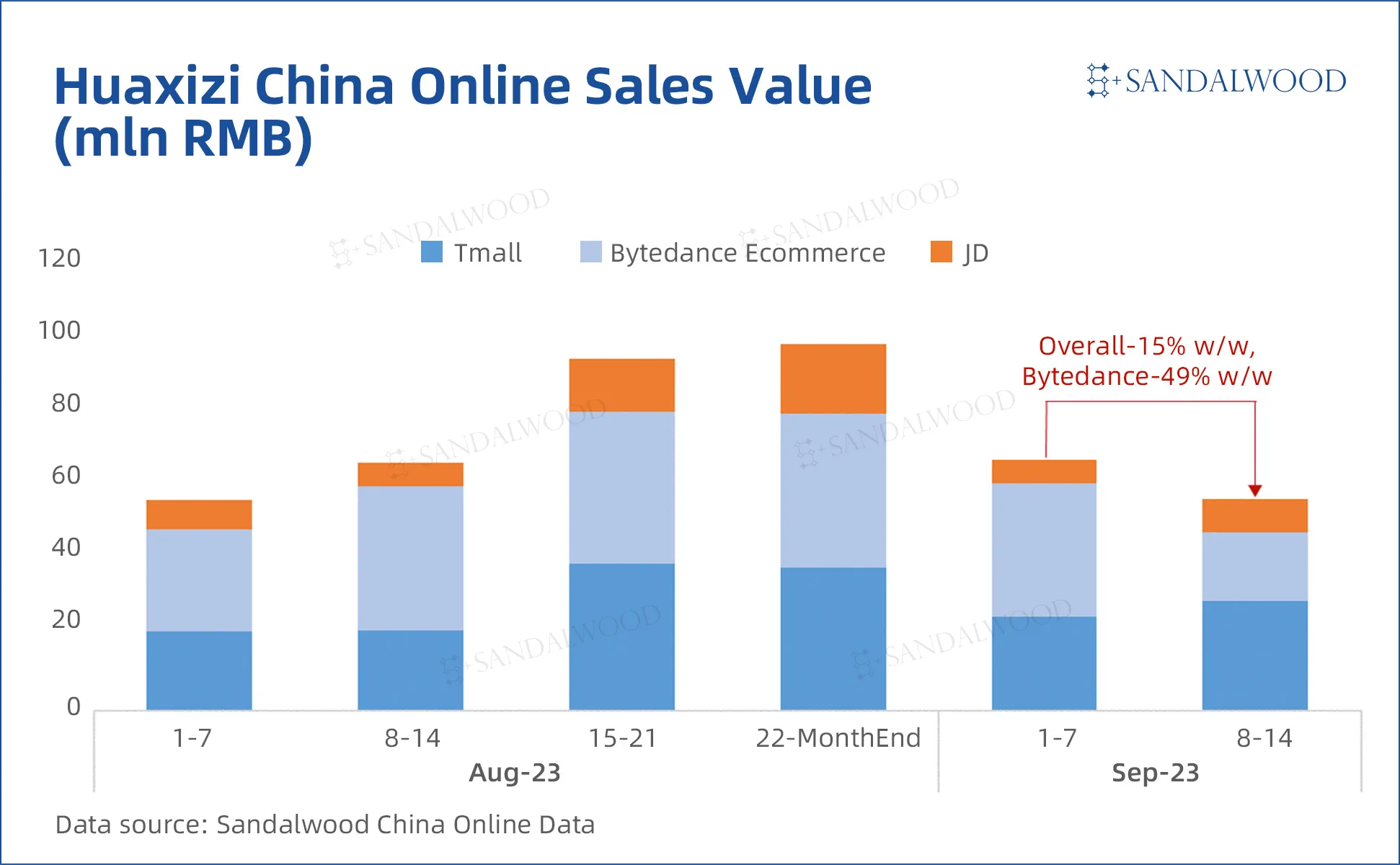 Although the incident occurred on the Tmall livestream, it was on Douyin E-commerce where Huaxizi suffered the most significant sales loss as of Sep 14. We believe this is because the Douyin platform serves not only as a sales channel but also as a crucial medium for public opinion dissemination. Videos and comments on Douyin have the power to amplify and magnify users' discontent towards a brand, then make it rapidly spreading and simmering, thus directly impacting users' purchasing decisions on this platform.